In the Digital Color Printing Department, dedicated to the printing of short and medium runs, we have the latest technology machinery to meet the demands of the market creatively and quickly to turn any idea into reality; allowing our customers to take advantage of an on-demand printing, personalized marketing, and streamlined production. All the above with the sole purpose of generating differential elements in regards to our competence.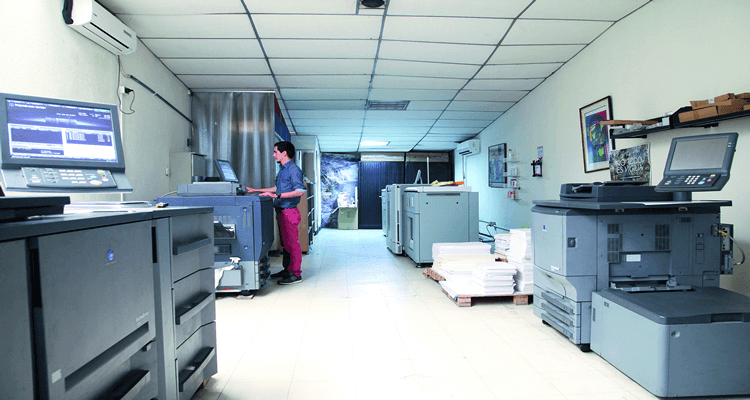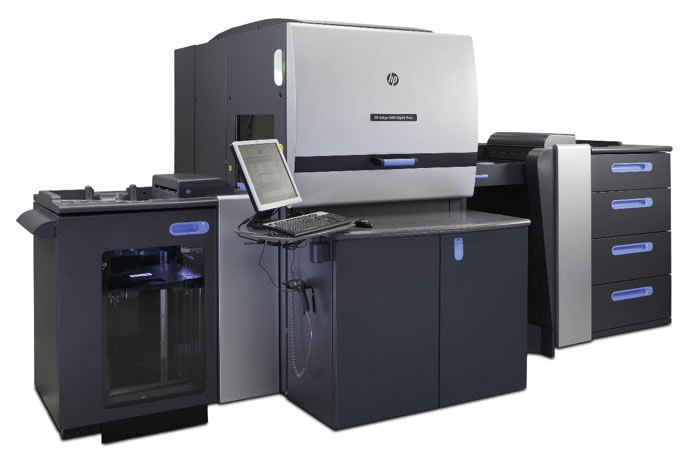 With the acquisition of the HP INDIGO 5600 machine we can offer high quality offset printing on more than 300 certified substrates, using special inks, thicker materials (up to 550 microns thick or 22 dots) and achieving special effects if desired. "HP Indigo digital presses allow customers to see the potential in the market where there has never been anything like this before." With enhanced productivity mode, the Indigo 5600 can be more flexible by printing with two colors instead of four, with the right applications to maximize quality vs. print time. We offer the possibility of printing in white ink and fluorescent inks. Digital prints made with the HP Indigo system meet the most demanding requirements in quality and color accuracy for faster turnaround times and quicker turnarounds. Print capacity: 32 x 47 cm.
Its incredible image in combination with its robust construction and its attractive accessibility make this machine the ideal solution for a first level of production. It quickly produces 60 to 71 prints per minute. With Konica Minolta's advanced color process technology, this press is specifically designed to meet the essential needs of quality, reliability, economy, and ease of use. Its great flexibility in paper media and wide range of finishing options make production work on different paper substrates easier. Its incredible metal construction ensures maximum reliability, while its compact design makes it easy to integrate. Print capacity: 32 x 70 cm.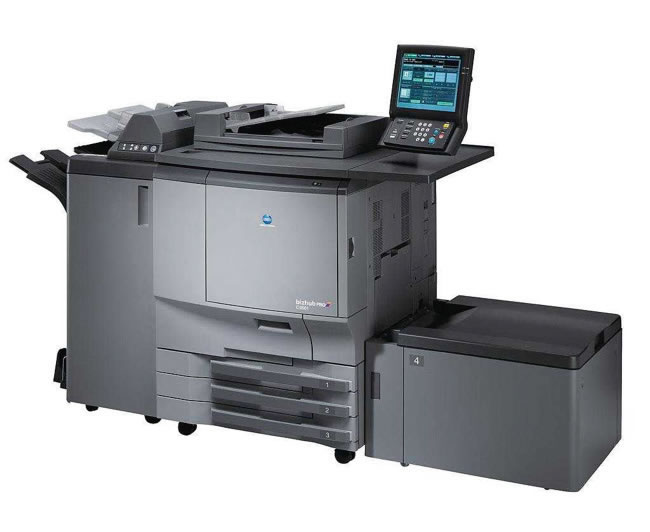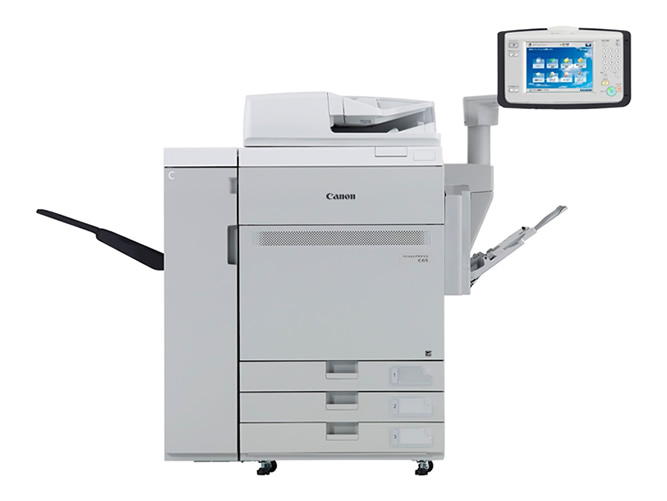 This digital press offers quality, productivity, and versatility. It is a compact machine that is equipped to handle a variety of media, including thick, coated, textured, and textured papers at superior levels of reliability and performance. It ensures consistent color with quality comparable to offset printing, optimizing gloss, and delivering excellent front and back record.
It has two image transfer belts that increase the efficiency of toner transfer to the substrate at a lower temperature, thus minimizing heat fluctuations and allowing printing on embossed or textured materials with excellent quality. One of its main features is that we can maintain a constant workflow as it provides the ability to replace paper and toner during printing and without having to stop the work in progress.
Maximum printing capacity 32x 76cm.

When it comes to digital black and white printing, we have the most productive digital press on the market. The OCE Vario print 320, with speeds of up to 315 A4 pages per minute, we can deliver our customers transactional jobs, with or without variable data and short-run books in record time, with a quality comparable to conventional printing. Thanks to its environmental credentials, this press is the lowest carbon-emitting digital press in its segment.
Its printing capacity (35×50 cms), allows us to print transactional and personalized jobs that no other competitor can do.