At La Imprenta we currently have a wide range of state-of-the-art equipment for Digital Prepress. 5 MAC and PC platforms with the latest software versions for them, three server stations, a Cron Computer To Plate (CTP) equipment for plate downloading and EPSON color proofs.
We guarantee color management by means of powerful GMG software, which certifies the reliability, quality, and consistency of the color permanently and professionally.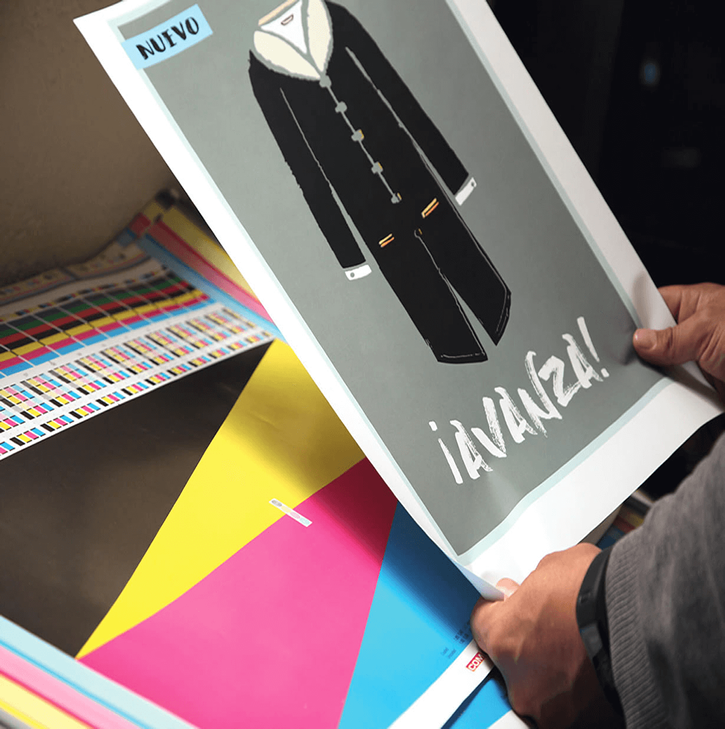 PROGRAMS USED BY THE PRESS
GMG Color Server - Ink Optimizer
It is a tool used for PDF standardization and color conversion, which guarantees consistent results for a variety of printing processes and substrates, and also applies Ink Optimizer conversions that allow us to save ink, ensuring fast drying and no rework issues.
Through this ColorProof program we print our contact or color tests, which guarantees the reliability, in addition to the simulation on different substrates under the FOGRA47 / 39 / 42 standards, for different types of enameled and bond papers.
This tool is responsible for certifying our print tests, ensuring that they comply with ISO 12647-2, certifying the colorimetry of our proofs.
Through this program we characterize our presses and digital printers. This tool helps us to compensate the IVT (Increases in Tonal Value) and to control our current printing conditions. In addition, it generates profiles and compensation curves which we incorporate to our digital printing CTP. This is so that all our offset, digital, and large format printing outputs have the same tonal range, as well as the printing of advertising campaigns with more than one product so they are in line with the corporate image of our customers, ensuring the same tone in most products.